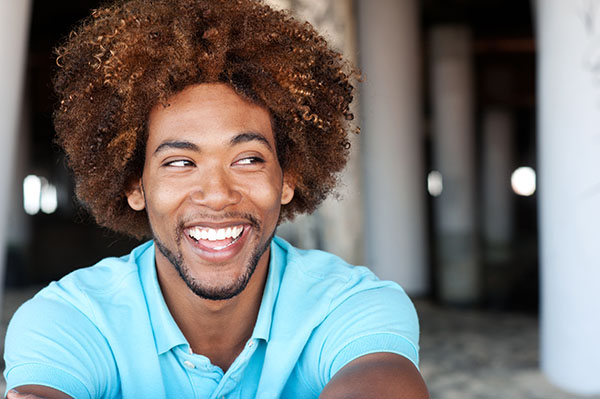 As a veneers dentist, not only do we want you to leave our offices with a big smile, but we want you to leave with a smile that you consider perfect. With tools like dental veneers at our disposal, we are able to do this by helping you eliminate enamel that has become discolored or damaged, and we can repair cracks, chips, or minor placement issues that adversely affect your smile. All of these have led to an unprecedented increase in popularity for the services of a veneers dentist. With this increase also comes the question of how long do dental veneers last. Naturally, this is an important question to ask since dental veneers are considered a semi-permanent placement. They are permanent in the sense that we have to remove a portion of the enamel in order to place the veneers, and then we cement the dental veneers in place. They are not completely permanent, however, because, at some point, you will need to have them replaced or repaired, hence the question of longevity.
We have found that dental veneers when you take proper care of your teeth, tend to last a minimum of 10 years. However, in order to answer the question in a more scientifically complete way, we turned to one of the many studies done recently on dental veneers and the exact issue of longevity. A key study has found that when you look at a time frame of between 12 and 13 years after a veneers dentist has placed your veneers, the survival rate of the veneers without need for repair or replacement is around 91 percent. When you lower the time frame to between 10 and 11 years, which is what we will usually tell you, the survival rate is 93 percent. At between five and six years, the rate is 96 percent, which means that outside of mitigating factors, there is a very strong chance the veneers will make it past six, 11, and maybe even 13 years. The study found that the first significant drop in the ratio happened between 15 and 16 years, where it fell to 71 percent.
Being a veneers dentist, we take the time to tell our patients that the biggest contribution to the success or failure of your dental veneers will come from you. How you treat your teeth, what kind of oral hygiene you engage in, and your habits play a far more important role in the longevity of your veneers than your veneers dentist ever could. The studies done of veneer loss confirm this. Forty-five percent of veneers were lost because they were fractured by the user putting too much pressure on them. Similarly, an additional 28 percent of patients who lost their veneers did so because the porcelain cracked, again due to an external action. This creates a direct correlation between how you treat your teeth and how long your dental veneers will last. In addition, we found that 7 percent of patients who lost their veneers did so because they did not get their teeth cleaned and had an excess of plaque buildup.
---
Related Posts
September 2, 2019
Considering getting dental veneers yet want to understand more about what they are and what they can do for you? If you feel like your teeth could look better than they are, then know that …
---