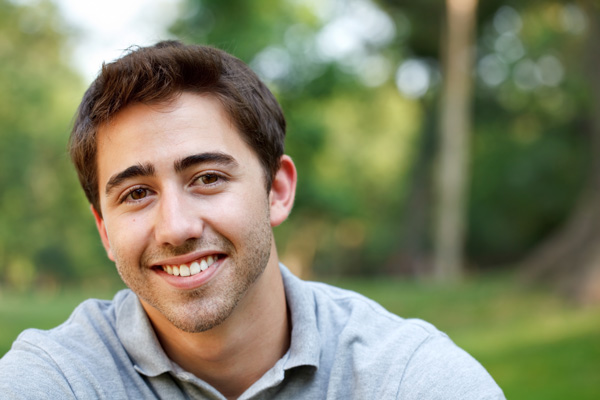 At Austin Lakes Dentistry: Scott T Gordon DDS encourages patients to visit our 78734 dental office for same-day crowns after your tooth has been damaged. If you have suddenly cracked or chipped a tooth while playing with your kids, hitting the gym after work, or eating a bag of trail mix, it is important that you receive a dental restoration as quickly as possible. When your tooth is damaged it creates an opportunity for bacteria to enter the interior of the truth and start an infection. This can be painful and create the need for you to have a root canal in Austin, TX. By visiting our office for same-day crowns you can reduce the risk of developing an infection and ensure that your teeth are fully functional and beautiful again. To schedule an appointment call (512) 377-9799.
How long will same day crowns last?
We have found that most of our 78734 patients are not familiar with CEREC technology and how it can be used to create same-day crowns. As such, one of the frequent questions we hear is, "how long will same-day crowns last?" Same-day crowns have the same longevity as traditional crowns. The way that you care for them will significantly impact how long they last, but studies have found crowns to last for twenty-five years plus when properly placed and cared for.
What is a same day crown?
A same-day crown is a dental restoration that is created while you are in our office. When you visit us with a cracked, chipped, or damaged tooth, or even a tooth that you want to improve the appearance of, we can take measurements of the tooth in question and use our camera to take digital images of it. These are then uploaded to our CEREC computer software which creates a 3D rendering of your tooth along with full specifications of what needs to be produced. That information is then sent to our milling machine, which will virtually print your dental crowns while you wait. While our CEREC machine is working, we will prepare your tooth just like we normally would by removing a portion of the enamel so that the crown will fit securely without disrupting the surrounding teeth. The difference is that we will not need to fit you with a temporary crown but instead, we can provide you with your permanent crown before you leave our Austin, TX office.
Benefits of CEREC Dentistry
#1 Convenience
Your restoration can be completed in one visit to our Austin dental office. There is no need to wear a temporary crown or come back in at a later date to complete the process.
#2 Appearance
Our same-day crowns look entirely natural and are ideal for restoring the appearance of your smile after dental damage.
#3 Durability
CEREC technology can be used to create durable and strong dental crowns that will stand the test of time.
Visit Austin Lakes Dentistry: Scott T Gordon DDS for Same Day Crowns Using the CEREC Technology
To schedule an appointment for same-day crowns, call (512) 377-9799 and schedule an appointment with our Austin, TX office. By using the latest in technology, we are making it convenient for you to have your teeth restored or their appearance improved.
---
Related Posts
November 15, 2016
If you need to have a tooth restored, consider CEREC dentistry. This is the best way to restore a damaged tooth because the process is faster than it would be with a traditional dental crown. …
---